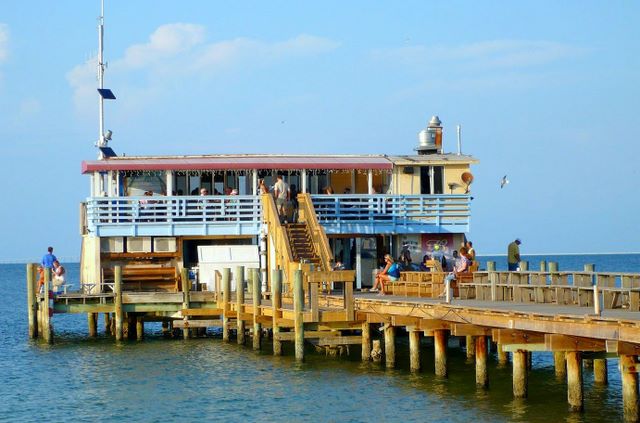 By RICHARD DYMOND - rdymond@bradenton.com
Erica Webb, the bartender at the historic Rod & Reel Pier Restaurant on North Shore Drive in Anna Maria, says the best thing about the place is that you always meet someone interesting there.
A sampling of the Sunday crowd turned up, in this order, a treasure hunter with an eBay account, an opera singer who is also a paranormal investigator and a super serious fisherman from Lakeland. Not a bad haul and well below the legal limit.
But the 300-foot pier, said to be one of only several privately owned piers in Florida, seems to attract those accomplished in the much ignored art of doing little to relax from doing much.
It has always been not much more than it was when built in 1947 — a bunch of boards strung together out over Tampa Bay with quaint bar, bait shop and restaurant at the tip.
But there, with a fishing pole in her hand, was Brenda Delhotal, a soprano in the Elgin Opera in Illinois and a member of the Elgin Paranormal Investigators.
Wearing a neon pink top and a yellow hat, Delhotal said she trekked to Anna Maria from Illinois with her sister and friend Lydia Hanson all because of her husband, Augie.