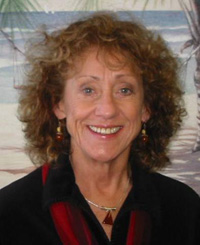 Susan Hatch
susan@barkrealty.com
941-518-5526
Susan Hatch has more than 20 years in real estate and is experienced with international buyers and sellers. Susan was born and raised in London, England, and has also traveled in Europe extensively, where she has many contacts and friendships.
Susan was educated in London at Canonbury Primary School (elementary) and Shelborne Secondary School for Girls (high school). After high school, she obtained her London Secondary School Exams in commerce, English, domestic science and business.
Susan began her career in commerce and banking at The District Bank in the City of London, in the old financial district next to the Bank of England. After several years there, she went on to join Baring Brothers, Ltd., a merchant bank and the oldest and most exclusive bank in Europe. The partners of the bank and most of the clients were either titled or members of British and European royal families. Susan's duties were as a personal assistant and buyer for the bank. Personal service and attention to detail were paramount. Her education in these areas has never been forgotten.

Leaving Baring Brothers after nearly nine years to travel Europe opened another aspect of experience in the international arena. Later, after returning to England, Susan became a sales administrator for a Ford franchise in London, giving her an opportunity to deal with the public, which is always enjoyable to her.
Susan and her family came to Bradenton in 1982 to visit relatives and much like many visitors, fell in love with the area. She returned in 1984 and has called the island home ever since.
So if, like her, you think you've found paradise, contact Susan and she will help you find the perfect property to call your own.